Terra Agro Invest chose the ERP and Business Intelligence systems offered by Senior Software in order to increase employee productivity and manage all company's activities.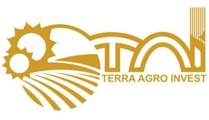 Terra Agro Invest is an importer and distributor of feed materials, feed additives, technical crops and vegetable origin oils both in Romania and the neighboring foreign markets. Its turnover got from 45 million lei in 2011 to 71 million in 2012.
In order to manage more efficiently the company's activity, the managers decided to implement an ERP system integrated with a Business Intelligence reporting solution:
"The lack of internal analyses and reports that allow us to streamline the activity and minimize the risks of the market was one of the reasons I decided to implement the integrated solution from Senior Software at Terra Agro Invest. Moreover, we could not track venues, payment deadlines or delivery times, important issues for the sale process. We wanted an easy to use ERP system that can be used by all employees in all departments, that had background in the market and that was reasonable and cost-effective. All these criteria were fulfilled by SeniorERP."
Said Mr. Ionel Serban, Financial Manager at Terra Agro Invest.
Among the advantages that Terra Agro Invest will obtain after implementing the ERP solution there are:
Interconnection of all departments of the company and faster access to information
More efficient customer relationship management
Decrease of error appearance rate
Increase of the operating speed
Employee access to the information in ERP is made according to the security policies