Antares Romania, the largest manufacturer of ergonomic chairs in the country, is planning all operations in its two factories in just 15 minutes. Before using Senior Software's solutions, the manufacturer dedicated up to 8 hours for production planning operations.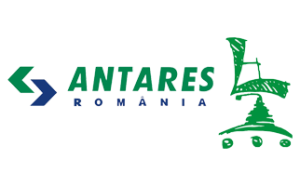 The chair manufacturer Antares Romania has reduced its production planning time from 8 hours to 15 minutes, for its two factories in Cluj and Harghita. This achievement was possible thanks to the production management systems (APS & MES), provided by Senior Software.
"The implementation of both the APS and MES suites is a complete solution for manufacturing, that is extremely fast for all functions needed in planning. Production planning is now done in about 15 minutes for two factories, when before it used to be done in about 3 to 4 hours for each factory."
declared Laczko Hunor, Manager of Production for Antares Romania
Antares Romania's representative also added that, in order to use the APS system, operators aren't required to have any technical knowledge, basic training being enough. Also, with the MES suite from Senior Software, the chair manufacturer can quickly sort orders and track production from A to Z. Additionally, thanks to the optimisation of work times and the high level of visiblity over operations, the company has significantly increased its efficiency level.