Bico Industries is a leading manufacturer and distributor of insulation systems: expanded polystyrene, corner beads, dowels and reinforcement mesh. The company is ranked first place among the fiberglass reinforcement mesh manufacturers and in top 10 polystyrene producers, with a turnover of 9.4 mil. EUR. in 2013. Managers have chosen to implement the integrated solutions offered by Senior Software consisting of SeniorERP, SeniorSFA and SeniorVisualBI, to strengthen the company's position on the building materials market.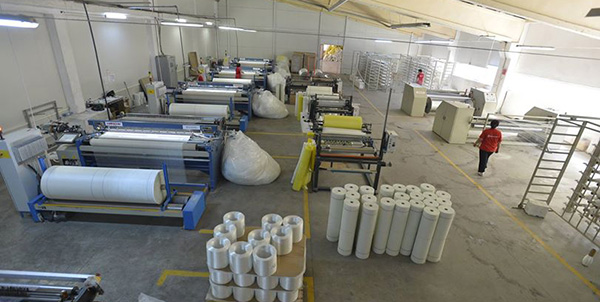 "As a result of presentations made by the leading ERP software providers on the market, we found out that SeniorERP covers our company's needs and demands. The software's functionality is remarkable, given the relatively short time that was available for implementation, proof that the implementation team has achieved its objectives and was able to make themselves understood by all the functional departments of SC Bico Industries SRL.
We believe that the Senior Software approach was honest and for the provided budget it has offered maximum of elements (modules and applications) embedded in the final product. In the medium term we want to strengthen our market position, a highly competitive one, and the fact that we have a software that presents our work in real time and we can make decisions accordingly, it can only be another argument that we will succeed."
Said Mr. Catalin Tirlea, Executive Director at Bico Industries.
Among the benefits obtained by Bico Industries after implementing Senior Software systems there are:
Automation of field sales agents activity and improvement of the communication between them and the employees at headquarter;
A better management of production activities using instruments such as manufacturing recipes, consumption or entry notes, wizards for the automatic generation of documents, various stock reports;
Access to reports and analyses on indicators such as the sales volume, value or trends reported to articles, sales agents, customers or sales areas, the acquisitions situation or costs distribution on cost centers.