By using SeniorCRM you can easily manage the work of your teams:
CRM platform with 4 million users worldwide
SeniorCRM is developed on Microsoft xRM platform, with over 4 million users worldwide and can be easily integrated with other Microsoft products such as Outlook or SharePoint. Being fully customizable, it can quickly adapt to the needs of any business.
Due to the simplicity of use, managers are able to create reports and graphs in no time, they can access performance indicators, analyze the customers' needs, evaluate the results of the marketing campaigns or the status of service requests, contributing to increasing customer satisfaction and generating new sales.
Connect all departments and offer customers unique experiences
With SeniorCRM all employees have access to a common database, and any new information added is available immediately in the system, the main benefit being optimal communication between employees but also with customers or partners.
If, for example, a sales consultant temporary replaces his colleague during holidays, he will be able to learn the customers' interaction history directly from CRM. Of course, users' access to the information in the system is carried out in accordance with the security policies established in the company.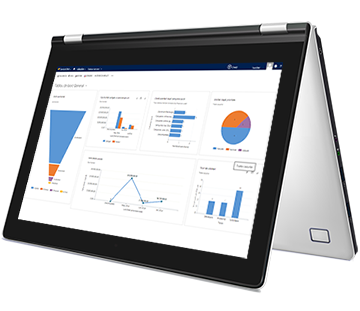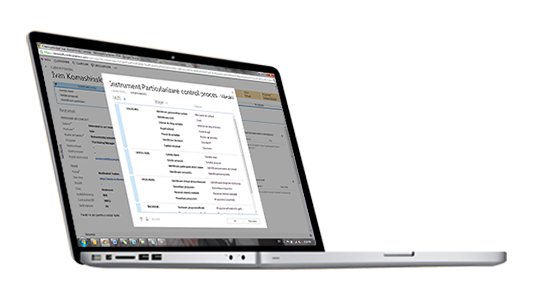 Automate repetitive tasks with custom workflows
In SeniorCRM, a number of predefined workflows are available, which you can customize according to the needs and particularities of your company. Each workflow consists of a series of stages, which are composed of mandatory steps to follow. In this way you can automate the most common activities, such as advancing a potential client from one sales stage to another or the correct allocation of service requests to the people with the right skills.
Choose only the modules and functionalities suited for your business
CRM's modular structure enables gradual implementation, depending on the activities undertaken. If, for example, there is a dedicated customer support department, but few promotional campaigns, then surely the marketing module is not necessary. Later on, as business grows, you can easily add new features. Also, for more effective control of your business, SeniorCRM can be integrated with other management systems: ERP, Business Intelligence etc.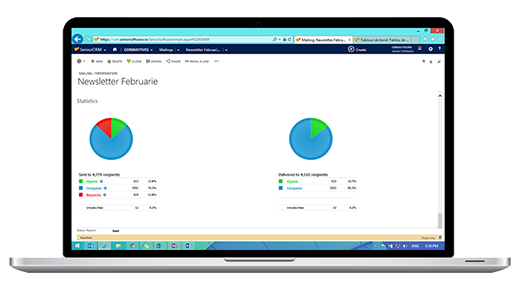 What's new in the latest SeniorCRM version?
What are SeniorCRM customers saying?
As a result of SeniorCRM implementation, we significantly improved our relationship with customers and prospects, meaning that we have reached a more efficient control of opportunities, without missing any sales possibility in any account. Moreover, customer orders delivery time has been significantly reduced.
A CRM system means control, complete information always available and multiple possibilities of analysis and forecasting. For Aluterm Group we wanted a robust system, that is secure and easy to use, that's why we chose the CRM solution offered by Senior Software, developed on the latest technology from Microsoft.