Manage real-time factory operations: from the moment the customer order is launched, until the final product is delivered!
The MES solution covers the following key production activities:
What the MES clients are saying:
"We are constantly striving to have a greater control over our production activities, and in Senior Software we have found extraordinary support to advance this. The production management solution has convinced us with its compatibility with our working method, and after the analysis we made together, we were able to identify new opportunities. We will use it to reduce production costs by better-organizing exploitation and to easily provide more useful and accurate information to our customers and partners."

Mr. Laczko Hunor – Production Director Antares Romania, the largest domestic manufacturer of office ergonomic chairs and public spaces
Production companies that have decided to use the MES solution have seen increased results even from the months of its implementation. With the help of the solution, you can get up to:
20%
Increased factory productivity
45%
Reduced production cycle time
50%
Reduction of documentation volume
75%
Reduced time for data input
18%
Reduction of manufacturing defects
27%
Time reduction for preparing the orders
VIDEO: MES manages, controls and optimizes all activities and resources related to the production process!
MES comes with all the functionalities required to manage and monitor production operations from the moment the order is launched to the final product. The system provides users with accurate, real-time information on the evolution of factory activities.
Discover the production management solution from Senior Software!
Find out how you can have total control over your factory operations!
MES is a complete production management solution that enables companies:
Monitoring the traceability and genealogy of lots
Traceability and genealogy are two ways of overcoming the problems regarding recording batches and materials used during production operations. For each batch manufactured, the MES solution can record a wide variety of information: ingredients used, packaging types, operations performed, operators involved, work skills, time consumed, data processed, activities processing and yields of production. In addition, for each raw material, the semi-finished or finished product can follow the process back to the supplier and the manufacturer.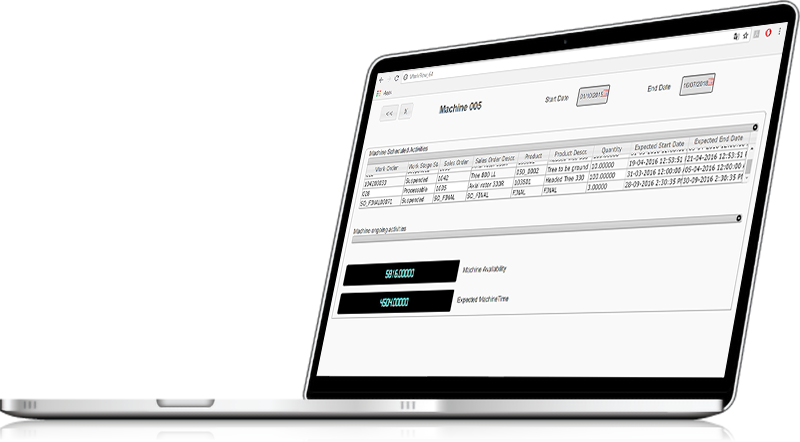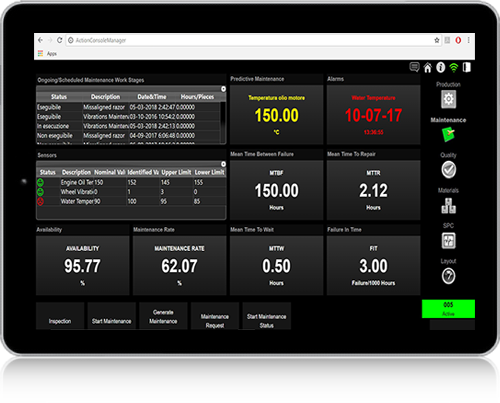 Efficient management of maintenance activities
MES manages and controls all maintenance activities carried out by operators, both those of preventive maintenance and those of troubleshooting. Preventive maintenance actions involve the planning and management of recurring machine maintenance activities, thus preventing any malfunctions, while deficiency remedies involve the management of property repair activities after they have suffered defects.</p
Performing tests to ensure the quality of the manufactured products
MES offers dedicated functionalities for performing quality tests on raw materials, semi-finished products and finished products. These tests run in real time allows an immediate reaction if problems arise in the production process. Through these quality analyzes, companies can determine the main causes of noncompliance and can take corrective action to increase product quality.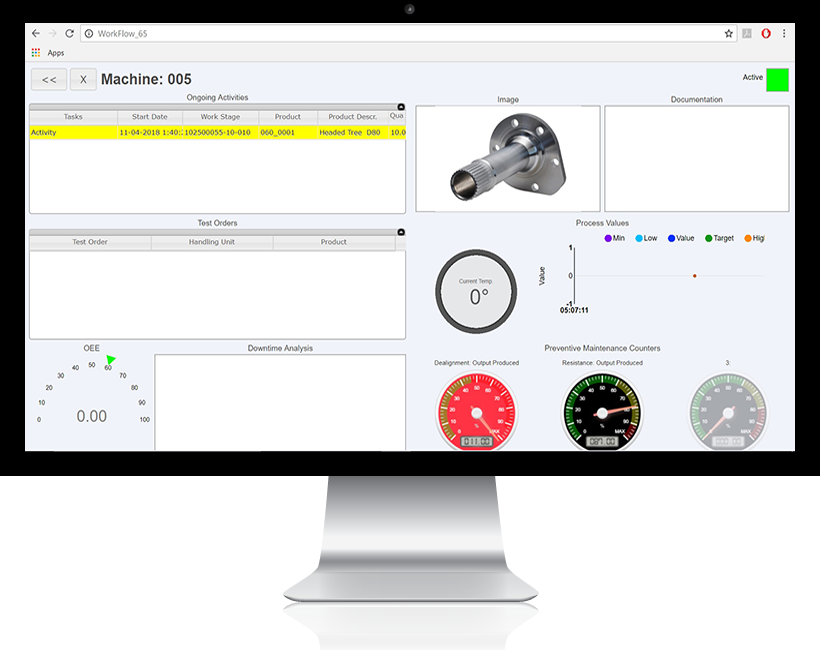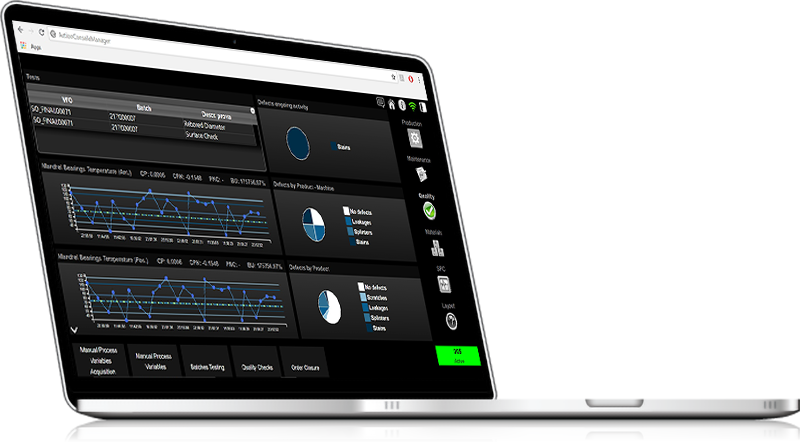 Track factory performance indicators
Tracking MES performance indicators is the perfect tool to measure, analyze and control efficiency, productivity, costs and defects of the manufacturing activities. The system enables the calculation and analysis of the main performance indicators of production, including: efficiency per operator / machine / work, the ratio between planned and tracked time, traceability and genealogy of materials, quality control and maintenance of goods, finished capacity planning.
Real-time production monitoring, from anywhere
Real-time production monitoring can be done both automatically and through dedicated data acquisition tools such as I / O cards, PLCs, as well as manually, with the introduction of data directly into the application by employees. This allows the company's managers to be permanently connected and aware of the production orders status and can monitor the efficiency of each employee, machine, or work center from any computer, tablet, or phone connected to the system.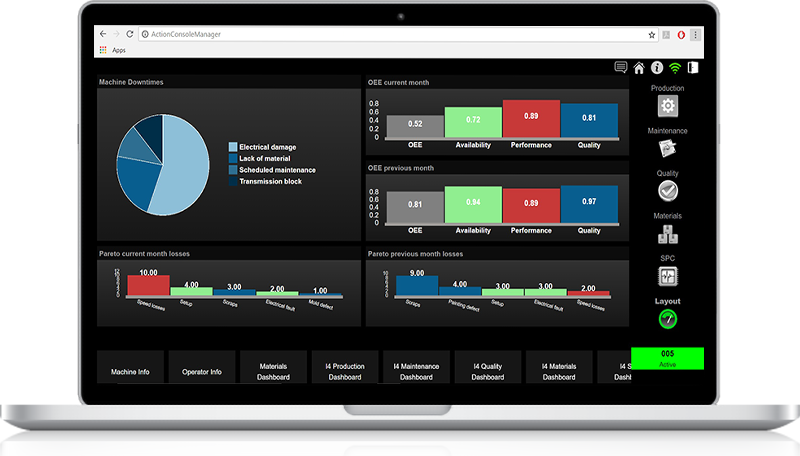 Discover the production management solution from Senior Software!
Find out how you can have total control over your factory operations!