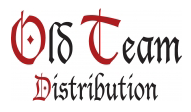 The beverage distributor for the HoReCa segment – Old Team Distribution – implemented SeniorERP, SeniorSFA and SeniorVisualBI. The ability of the systems to adapt to the specifics of the company, the budget framing, and the company's partners recommendations were some of the criteria considered by the managers.
"Computer systems are very important, hence the decision to implement an integrated business management system after only three years since the founding of the company. I already had the experience of implementing such a system and knew the benefits it can bring, and also the company development demanded a much more efficient solution, allowing a more effective control of the activity and more advanced functions for data analysis.
We chose to work with Senior Software because the solution offered accomplished our demands and because I found a willingness in customizing the software onto the specifics of our business."
Said Mrs. Monica Dinu, Associate of Old Team Distribution.
The SFA system is integrated with the ERP, so that sales agents have real-time access to inventory data. "We chose SeniorSFA because we always want to be one step ahead the competition and because it is a system without which an agent can't work optimally.", added Mrs. Dinu.
SeniorVisualBI is used for the analysis of sales, purchases, and other indicators. Mrs. Monica Dinu confesses that "The BI System is a very good analysis tool. If you want to do an analysis in the real sense of the word, is the right tool that provides you with a detailed picture of the activity."