Pasta maker Monte Banato uses the Senior Software suite of integrated solutions for business automation. The national leader in egg pasta production has saved at least 2-3 hours / day in the process of following the production plan. Moreover, the company can remotly control field sales and accesses anytime and anywhere any required data.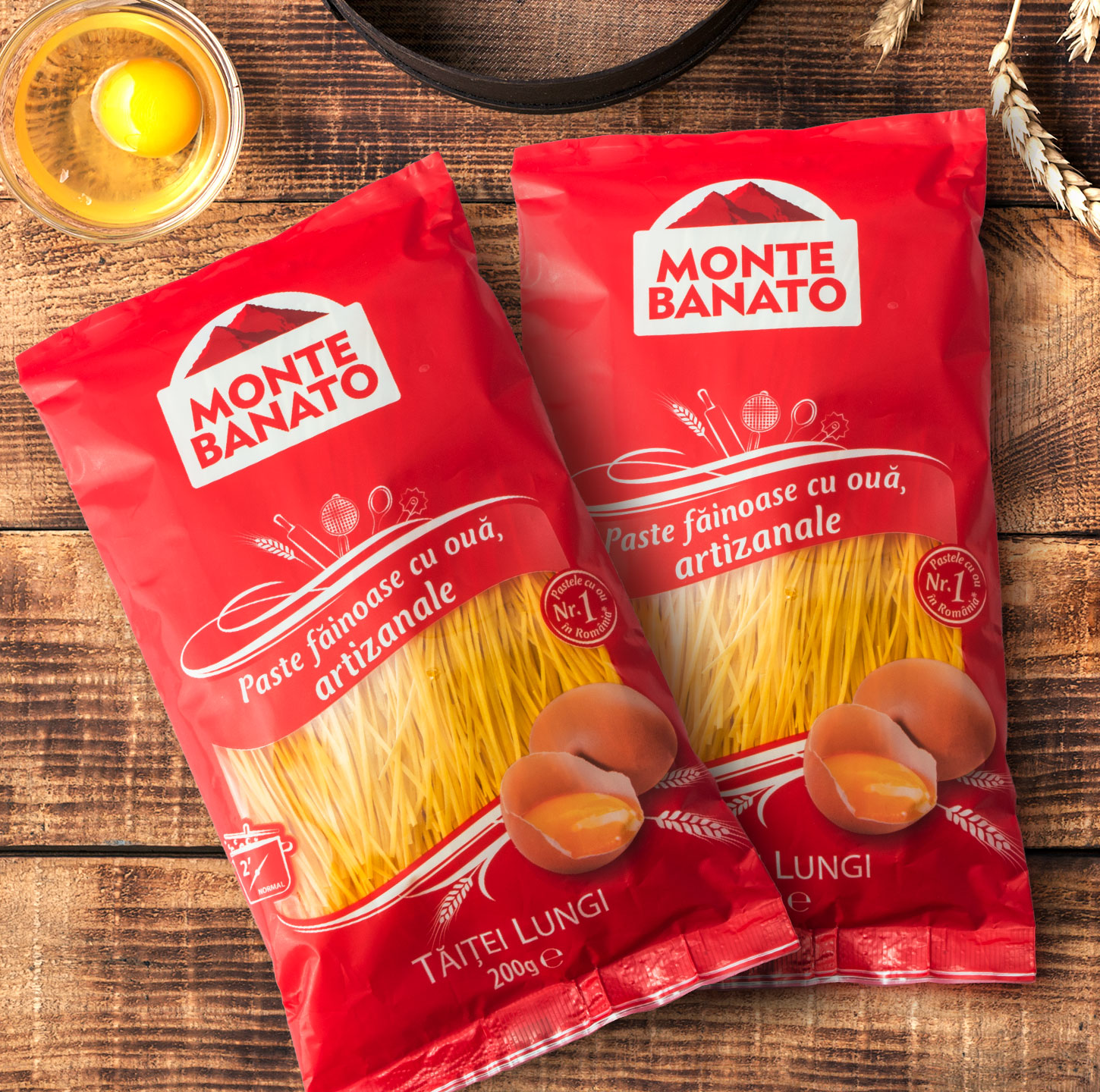 With a turnover of about 9 million euros and a production capacity of 37 tonnes / day, Pangram automated its operations using the Senior Software systems: SeniorERP – for resource management, SeniorSFA – for field sales management and SeniorVisualBI – for detailed analysis and complex reports.
The manufacturer of pasta Monte Banato optimized resource management and decreased about one third of the time devoted to production tracking. In addition, the replacement of Excel reduced the working times from a few days to a few hours, and all customer orders are now automatically taken after a real stock, all while the percentage of non-delivered products is decreasing.
With ERP, we gained several good hours in a day's work. We follow much more quickly what happens because we have better control, gaining at least a third of the day in time. If before we managed to have an exact vision on the previous day and the stocks only at lunch time, now we follow everything early in the morning.
- said Liviu Semenescu, General Manager Pangram - Monte Banato
The results after using the Senior Software solutions are:
Higher speed in tracking production – at least 2-3 hours saved per day
Reduced reporting times from a few days to several hours
Quick access to essential information and increased accuracy in data processing
Considerable reduction of human error
Reduction of iterative manual activities
Higher speed in sending and processing orders
Remote monitoring and organization of field sales
Stock visibility and efficient promotion tracking
Monitoring product performance
Detailed analyses and clear, correct and real-time results
Ensuring product traceability (FIFO)
"The first change was a more flexible way of gaining information, a simplified process, especially through BI (Business Intelligence). With BI you can track very fast and compare all the time what you have budgeted, which is a big plus. We can direct the budget exactly where we need it and follow its execution, because we have several types of promotions granted. The information is available and we can extract it, which before was very difficult to impossible to do. We now know what effect each promotion has had.
Another plus is the fact that ERP and SFA are very well integrated. The stock can be viewed in real time and stock reservations can be made based on orders, actions that our agents could not do with the old software. This way, we can reduce the number of non-honored orders, and better manage delivery volumes

- added the management of Pangram SA.

"The software systems are developed locally, have a greater flexibility
and don't require many subsequent changes"
The limited resources of the old software provider and the manual completion of the reports resulted in wasted time and human error. These things affected data accuracy and, moreover, essential information could not be seen in real time. This is why a change in software supplier was required.
We wanted to move to advanced systems, for an optimum production management. When choosing, we also took into account that Senior Software has a complete range of solutions. Moreover, the software is developed locally, has greater flexibility and does not require many subsequent modifications. We appreciated that the ERP is adapted to the Romanian market and that it is easier to customize to our needs, compared to other solutions.
The implementation of these software systems is of strategic importance. Now, we are on the path we have long wanted to be – that of automation, an open road to collaboration with a strong and stable company such as Senior Software. For us, the most important benefits are the elimination of wasted time and human error. We reduced the time to several hours, compared to a few days before it was working in Excel.
- added Liviu Semenescu.