A member of the "Produced in Bucovina" Association, the producer of Laktotrio cheeses, sold in over 500 physical stores, decided to improve business strategies and optimize resource management through investments in technology.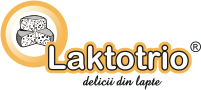 Thus, Laktotrio chose from Senior Software's portfolio the SeniorERP solution – for resource management, with 100% remote implementation, and the E-commerce platform – for increasing online sales. At the end of the project, all sales channels will be managed in real time, in an integrated system.
We expect to reduce repetitive manual operations that are prone to errors and time consuming, to have better resource management and to optimize order processing. So, at the end of the project, all orders, whether its requests coming through sales agents or through the online store, will go directly into the system and their processing will be done immediately. The information will circulate much easier, data accuracy will be much better, and we will be able to monitor all activities, thus gaining a much greater control over the business
- said Gabriel Lemnariu, General Manager - Laktotrio.
Higher sales, lower costs, and a shorter food chain
Choosing the E-commerce platform also came following Laktotrio team's desire to follow the market trend, with more and more consumers moving to online shopping, including the food industry segment. Once the online store is developed, the manufacturer will be able to shorten the food chain and gain higher sales at lower costs, by reducing the number of intermediaries in the selling process.
SeniorERP and the E-commerce platform, together, represent the future solution that ensures the success for the producers. Reaching the end consumer directly, without intermediaries – is the dream of any manufacturer.
The E-commerce platform helps us reach customers much faster, with much lower costs and having a much better visibility of the company and the products on the market. Customers will be able to send orders electronically, these being automatically centralized and sent directly to picking. We need visibility and the E-commerce platform with the multiple promotion possibilities it includes, can offer it. Online, a manufacturer, even a small one, if it does its job correctly, can fight with weapons equal to anyone. We are no longer talking about the shelf space, money allocated for sales, etc.
- added Gabriel Lemnariu, who is also the president of the "Produced in Bucovina" Association.

"I recommend that all Romanian manufacturers to focus on opportunities during this period: to invest in machinery, software and people"
Laktotrio's management believes that a period of crisis can be turned into an opportunity, which is why it has chosen to invest in Senior Software' solutions, also launching an appeal to Romanian manufacturers.
I am not afraid to invest, even in these harsh conditions and I recommend my colleagues to do the same. We want to cross the mountains with Senior Software and be present nationally, because it is a provider capable of implementing such a project. Each of us must invest in technology as far as possible. I recommend to the colleagues from the "Produced in Bucovina" Association and to all Romanian producers to focus on opportunities during this period: to invest in equipment, software and people
- added the president of the "Produced in Bucovina" Association.
Decisions based on correct information, processed in real time
The Laktotrio team claims that remote and company data, collected and processed quickly, securely and correctly, ensures the success of any business, by establishing the right directions for the business in relation to market changes.
Until now, the reports were made in Excel and it was very difficult for me to follow them, to do business analysis, to see the sales performance and to make the right decisions. It took a long time for me to get the information about competitors, know what the competition is doing, when there are price changes, campaigns, etc.

As for the accuracy of the transmitted data, we could not be sure because the sales people actually wrote down their information with a pen on paper, after which they centralized it at the end of the day and sent it through a form on their laptop.

We also started home deliveries, and when you don't have the necessary tools, to answer the phone, to write down each order by hand and then to check what is in stock, it involves a huge volume of work and an increased risk of production errors.

I have high expectations from the new project because when I make a decision I will be sure that it is 100% or 99.9% correct because it is based on real data, with a much lower risk of human error

- added the general manager of Laktotrio.
About Laktotrio 2001 Prod
With a turnover of 3.5 million euros, Laktotrio 2001 Prod is a company from Horodniceni, Suceava County, which has been producing cheese and other dairy products for almost 20 years, according to traditional recipes. The company has a regional distribution, the products being sold in about 500 physical stores, the most representative being under the brand "Produced in Bucovina", an association which includes 48 producers, including Laktotrio.