Marvel, the safety equipment distributor, has optimized storage space by 30%, increased order processing speed and reduced inventory times by more than half. These results were obtained after using the Senior Software system for warehouse management.

Marvel, the distributor of masks and safety equipment from Suceava, shortened the order processing times and optimized storage space by 30%. Moreover, inventory time has been reduced by over 50%, and the training of new employees takes place in just a few days. All these results and many more were obtained using the WMS system for warehouse management, from Senior Software.
Marvel's improvements in using the WMS system also include:
Over 50% reduction in inventory times
30% optimization in storage space
The ability to train new employees in just a few days, compared to 3-4 months
Operational automation – transport documents generation, transfers between managements, etc.
Shortened picking routes and order preparation times
The possibility of inventory based on product areas & category
Quick product identification
Increased employee productivity
The Marvel team began working with Senior Software to eliminate logistics problems and warehousing challenges. According to the distributor, it was almost impossible for the employees to memorize the location of products and to prepare orders in due time. The investment in automation led to a considerable improvement in business, positive results being noticed even from the first days after Go Live.
"The benefit we felt immediately after Go Live was the ease with which employees in the warehouse identified products. This, combined with the predetermined routes set together with the Senior Software team, led to more efficient order preparation times and increased employee productivity. Inventory times decreased by at least 50%, and by reorganizing the warehouse, an optimization of space was obtained by at least 30%.


Certain operations such as the generation of transport documents, inter-management transfers and much more have been automated, thus relieving those responsible of such duties. We gained time, therefore, we gained money." said Bogdan Spatariu, Operations Manager - Marvel.
The reorganization of the warehouse included its structuring in rows, levels and cells, thus optimizing warehouse space. Another important advantage registered by the distributor was the considerable reduction of training times for new employees.
"We were able to divide locations without the risk of losing track of products. At any time, we knew exactly what product was in a certain location, especially since now we have a history of stock movement in the warehouse. Employees are much more relaxed by the simple fact that they no longer have to memorize these aspects, which helped in delivery accuracy and partner relations. In the past, a new employee needed 3-4 months to get used to the location and become efficient. Now, in a maximum of one week, he is able to handle himself. You just have to get used to the terminal menu, an intuitive and easy to use menu" ,
added Bogdan Spatariu.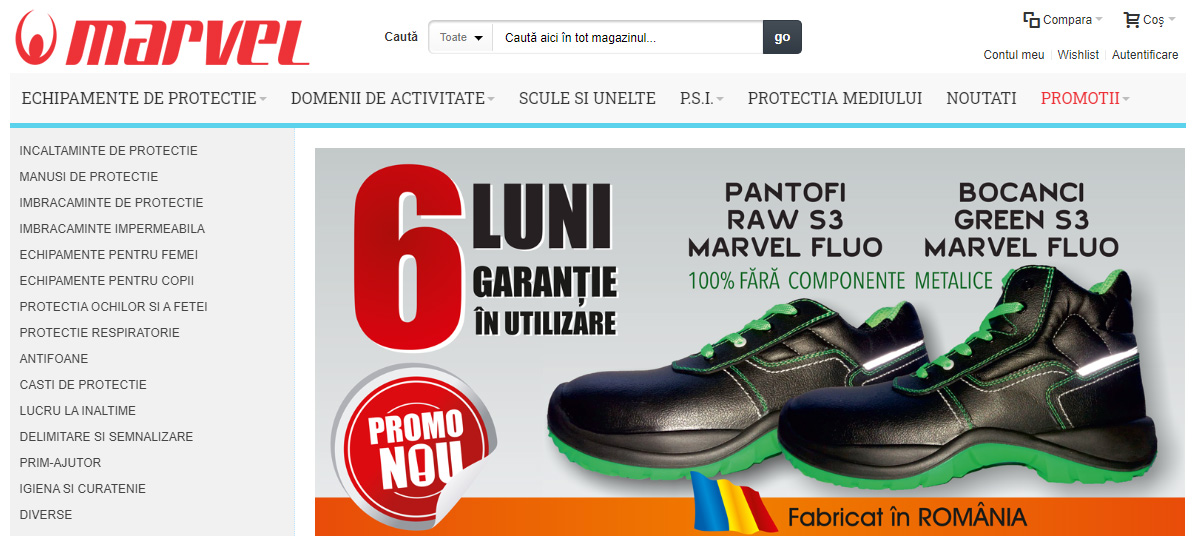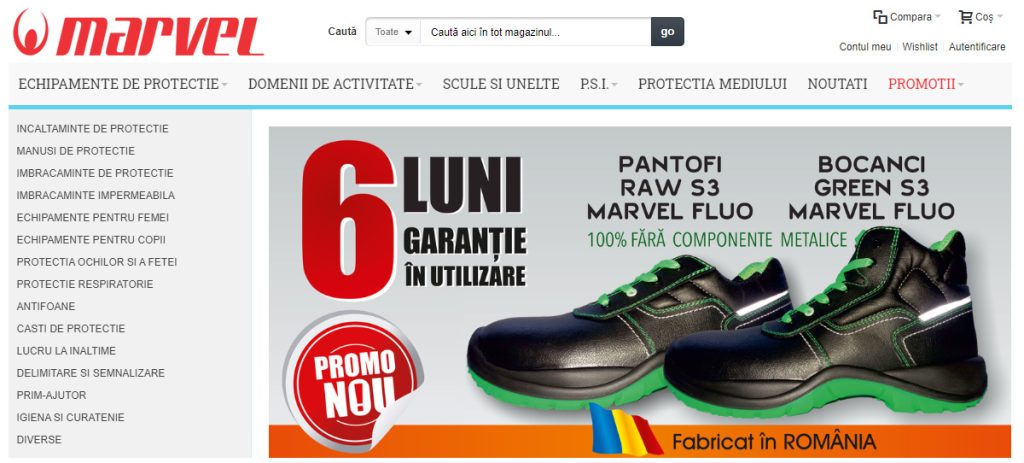 Due to the results we recorded using the WMS software and the good collaboration with the Senior Software systems provider, the distributor decided to expand the collaboration, investing in two new solutions for business automation: SeniorERP – for resource management and SeniorVisualBI – for detailed analysis and complex reports.
"The pleasant experience we had after implementing the WMS system led us to a new decision: to continue working on the ERP and BI side with the Senior Software team. This will help us in the scalability of the business and in obtaining a more accurate picture of market demand. We warmly recommend the solutions of Senior Software to other companies ", added the Marvel Operations Manager.
About Marvel
Founded in 2001, Marvel is a distributor of safety equipment, fire prevention and firefighting equipment, in Suceava. The company has a warehouse of almost 500 square meters and an online store, the products being sold both through sales agencies and through protectstore.ro.
Types of products sold by Marvel include: protective masks, gloves, protective footwear and clothing, visors, hygiene and cleaning products, tools and implements. With a turnover of about 2.5 million euros, Marvel has, in its portfolio, items from manufacturers such as: 3M, Ansell, Moldex, Cofra, Sir Safety, Uvex, Lee Cooper, etc.