The latest version of the SFA system, for the automation of the mobile sales force teams is now available. The changes of the SeniorSFA solution are centered on increasing the efficiency of the mobile sales process by facilitating the order receiving and the payment of balances.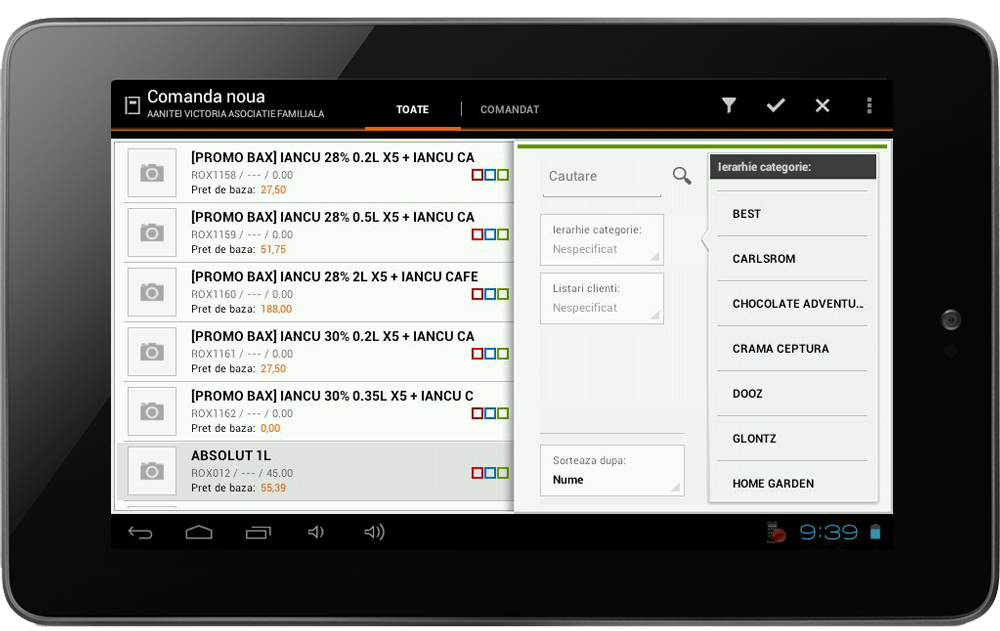 Mr. Vali Canpeanu, Sales Director at Roxana SRL, leader of the beer and soft drinks distribution in Bistrita County, said:
"The SFA system from Senior Software helped us above all to save a lot of time in terms of taking orders from customers. Recently we did an upgrade to the latest version of SeniorSFA and I can say that I am very pleased, considering the improvements of the collection and fractional selling capabilities. Another extremely useful functionality is that I can see anytime on the map the exact location from where the agent sent an order."
Some of the capabilities of the latest SFA version are:
Map view of the location where data synchronization was made
The possibility of fractional selling directly from the mobile device
Budget management
Contracts
Improved automatic activities planning process, through Activity Cycles
Redesign on Planograms
SeniorSFA on Android is the field sales team management solution offered by Senior Software. The system interface is optimized for each type of Mobile device – smartphone or Tablet giving sales representatives productivity and comfort since first use. With SeniorSFA both transactional sales activities, that are often encountered in distribution of consumer goods, as well as consultative sales activities, of equipment with high values and service related activities, can be managed.