Tuplex Romania – part of Tuplex Group, the largest plastic materials distributor from Eastern and Central Europe – chose the integrated ERP and Business Intelligence systems from Senior Software.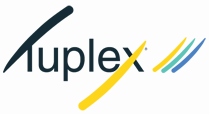 After 6 years of existence on the Romanian market, Tuplex became one of the leaders in the field of plastics materials distribution. Due to the achieved development level, an integrated software solution that would optimize workflows and contribute to employee productivity was needed.
"The reason we decided we needed a modern ERP solution was simple: the software that we previously used couldn't provide support for a healthy development of the business in the long run. The dynamics of the turnover growth imposed the creation of new working procedures and improving the existing ones. That's why we needed speed and real-time access to concrete, centralized data, based on which we can make decisions fast and efficient. In order to obtain the maximum efficiency it was necessary to have a flexible software solution, adapted to our activity."
Said Mrs. Alina Yolcu, General Manager Tuplex Romania.
Analysis of all available software offers from the local market lasted 6 months – Tuplex Romania finally choosing the SeniorERP and SeniorVisualBI systems from Senior Software.
"We took part in many presentations and we analysed a large number of offers. The criteria that we had in mind were clear and well developed, and Senior Software was the supplier who has managed to convince us that together we could have a successful implementation, adapted to the requirements and needs clearly defined from the beginning. The quality, reliability, flexibility, professionalism and personal involvement of the people, demonstrated particularly in the analysis of the company's processes and customization needs phase, convinced us that together we could have a true partnership, based on the common desire to succeed, on quality and respect. We found in the Senior Software team the same values that define Tuplex team, the probability of a failure being impossible."
Added Mrs. Alina Yolcu.