Optimize the budget planning processes
The budget planning process is more efficient, safer and easier to control, because, unlike the Excel, the multi-dimensional planning environment of the CPM system brings together information from various sources providing: the validation and data auditing, complex workflows and increased security.
The modern platform on which the CPM system is developed, enables the integration of strategic, financial and operation plans, as well as the complete performance control across the organization.
With the CPM solution you can easily plan budgeting flows that will suit the needs of your business. Find out more from the video!
The workflows created with the help of the CPM solutions can include alerts or conditioned emails, blocked cells, automated triggering of certain events as well as data auditing and validation processes.
Every stage of the budget planning is easily created and correlated with the established approval cycles at the organization level.
These cycles can include the submission of customized reports in Word or Excel to specific users at predefined hours or when an event takes place.
Generated reports are completely interactive and enable users to interact quickly with data, according to role-based security profiles.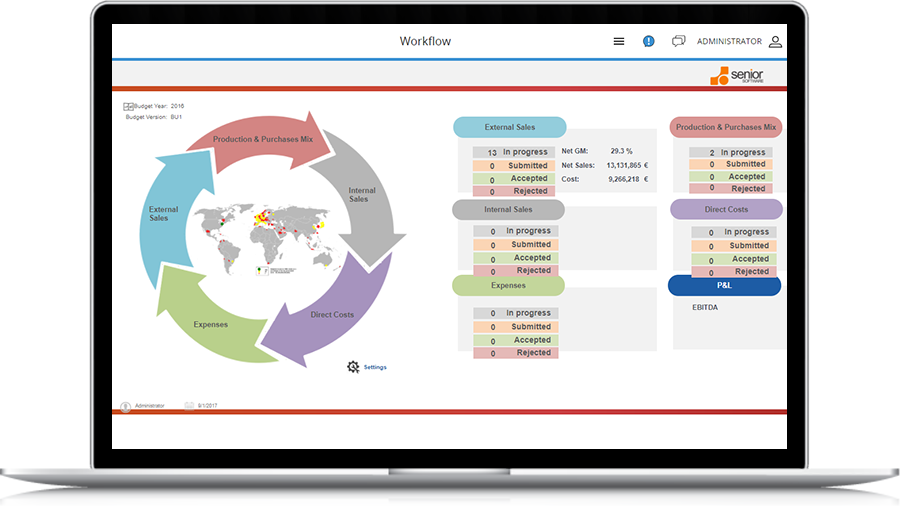 The CPM solution allows users to efficiently modify and adjust business processes by easily configuring a set of predefined rules.
All the operations needed for company-level planning, forecasting, and simulation are automated: allocations, eliminations, conversions, initialization, top-down and bottom-up consolidations, multi-dimensional calculations and many more.
With the help of the budgeting solution, an unlimited number of planning versions and scenarios can be generated, making it easier to track how the forecasts and plans evolve over time, and to compare them with the results.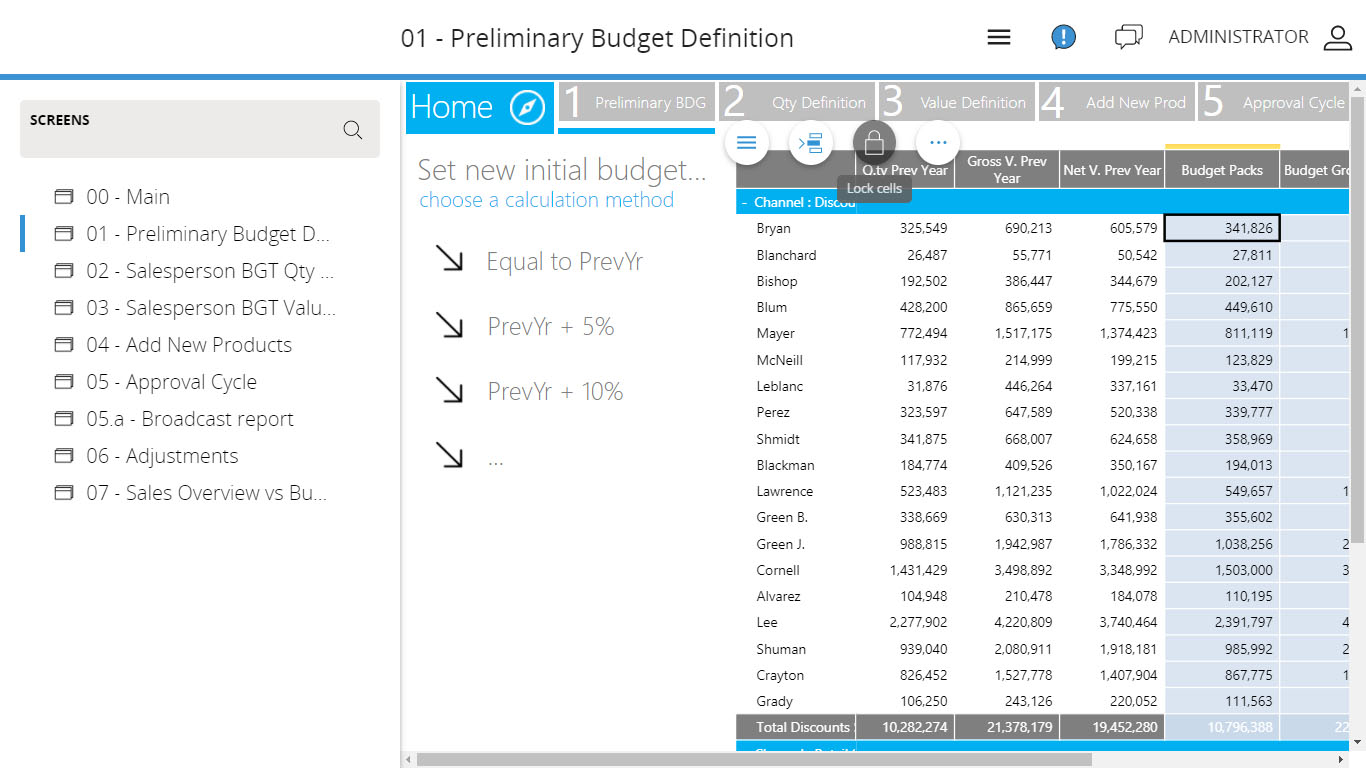 The CPM system has a powerful set of advanced features that provide flexibility and high-efficiency when it comes to data insertion processes, ensuring the reliability of the information: automatic validation, offline workflow, currency conversions, real-time calculations, complex data allocation models. At the same time, the system places a great deal of importance to the traceability of the information, as you can see in this VIDEO