Ocean Fish, one of the biggest producers of fish products in the country, is processing over 12 tons per day with the help of Senior Software's warehouse management suite. The business' constant evolution was supported by the unique software package used in the past 8 years, which has helped reach sales of over 20 tons per day.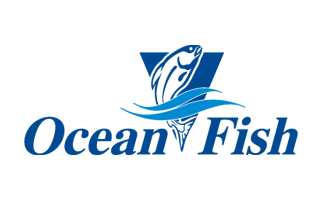 Ocean Fish is processing over 12 tons per day with the help of Senior Software's warehouse management system. The largest producer of fish products in Romania has implemented the WMS suite to help manage their two temperature controlled warehouses, each with a capacity of 5400 pallets, and their two classic warehouses with a capacity of 1600 pallets each.
Before the implementation, the main challenge Ocean Fish faced was identifying its products' locations in the warehouse, even though they were in stock. Now, with the WMS suite, workers can easily find exactly where the products are located, and the preparing and shipping of orders are done much faster. Thus, Ocean Fish manages to ship 100% of its orders, and the managing team now has a much clearer view of available stocks.
"After we implemented the WMS suite, our employees started to have an easier time preparing shipments. They know from the very start on what row, level or floor they need to go in order to prepare the parcels. Thus, we can now ship all orders for which we have stocks available and we also have greater stock accuracy."
– Declared Marius Trifu, CEO of Ocean Fish
Another benefit obtained after implementing the WMS suite was the streamlining of warehouse activities. New employees are more easily trained, and the risk of human error has been eliminated almost entirely. Also, Ocean Fish's managing team now has a global view over their employees' activity and they can easily make decisions regarding them.
The warehouse management system is part of a software suite package in which Ocean Fish has been investing for some time. Since 2011, they have been using Senior Software's suites, implementing an ERP system for resource management, a Business Intelligence suite for analysis and reports and a field sales management app. More so, warehouse operations are also supported by Zebra equipment, purchased from Senior Software's hardware division, trada.
"Working with Senior Software's technical team went really well. They were prompt and quick in solving all our workflow related issues and requests. A company like Ocean Fish cannot be managed without a WMS suite, that's why we are going to continue investing in software suites in the future. Personally I consider that all complex businesses have to keep up with the evolution of technology."
– Concluded Ocean Fish's CEO.
About Ocean Fish
With a turnover of over 30 million euro, Ocean Fish is one of the largest producers and distributors of fish related products in Romania. The company was founded in 1998, has 100% Romanian capital and sells over 20 tons of fish and fish related products each day.