Since 2014, Senior Software has been closer to companies from western, northern and central Romania. The software solutions supplier is celebrating 5 years since the opening of their Cluj area work point, offering their clients a complete package of software and hardware systems for automating the activity..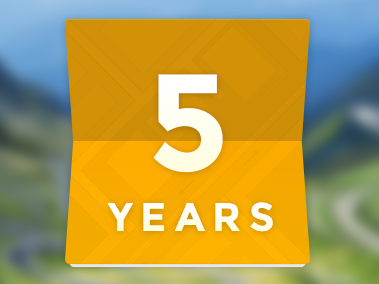 Senior Software is celebrating 5 years since the opening of their Cluj office. The local team's activity officially started in 2014, and until today they have implemented customized software suites to over 50 companies in counties such as Cluj, Timisoara, Arad, Bihor, Hunedoara, Alba, etc.
The companies in Western Romania that have chosen Senior Software's systems work in various industries, such as: Logistics, Automotive, Construction Materials, Plastic Materials, Furniture & Decorations, Stationery Products, Machinery and Equipment, Tools, Electric and Electronic Products, FMCG, Pharmaceuticals and many more.
"The production and distribution companies in the area covered by our Cluj work point is ever expanding, and our business managers are more often noticing the demand for customizable automation systems based on the company's specific needs. Digitalization and industrialization are familiar concepts to our clients which want to remain competitive. We are here for all local companies that want modern and integrated software systems, meant to streamline business activities."
- Gabriel Ursu, Area Sales Manager for Senior Software
Out of the companies from Cluj that have chosen Senior Software's suites, we count renowned brands, such as:
"With the increase in sales volumes, the implementation of an ERP solution became a necessity. We needed reports that can be generated in a shorter amount of time, with updated information and with relevant and exact data. Their experience on the market and the validations given by other companies have convinced us to collaborate with Senior Software. Also, we've appreciated the team's know-how and professionalism, which helped us understand how the system can adapt based off of our companies' needs."
- Abram Arpad - CEO of Bauder Romania
"The production management suite convinced us with its compatibility with our workflow, and after the analysis made together with the Senior Software team, we were able to identify new opportunities. We will use it to reduce production costs and to easily offer useful and precise information to our clients and partners."
- Laczko Hunor – Production Manager for Antares Romania
SamMills Distribution – The FMCG supplier has chosen an integrated software suite package to cover all its business components. Thus, they've chosen the following suites: ERP – for company resource management, SFA – for sales agents activity automation, WMS – for warehouse management and BI – for advanced analysis and reporting.
"Senior Software's IT solutions convinced us they are what our company needs in order to organize all our departments' activities. The fact that they've offered us access to an integrated suite was a decisive aspect we took into consideration when we made the decision to start our collaboration."
- Petronel Rus - CEO of SamMills Distribution
Jollycontor – The largest distributor of premium sanitary items in Cluj estimates that the two systems they've implemented (SeniorERP and SeniorVisualBI) will determine a 30% growth in employee productivity, thanks to the automation and real-time monitoring of operations.
"Senior Software's suite package allows you to control a good part of your company's operations, from micro to macro, and to easily realize any centralization, report or analysis. It is an exceptional tool! At the same time, the BI suite allows us to build dashboards from multiple reports, an extremely important aspect, especially when you want to present multiple data elements in a single place for the approval of a budget or project."
- Paul Ivanciuc - Operations Manager of Jollycontor